Fox Flares
You are a fox that is spontaneously combusting. Try to find some water to alleviate the pains of this life. A platformer with some timing elements.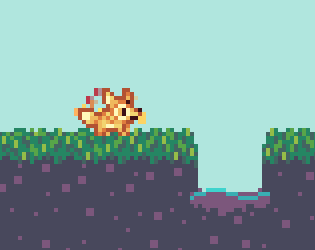 Go into the water pit to put out your fire. The timer will stop as well.
Controls
[Arrow Keys] to Move

Full screen so arrow keys don't scroll down, but WASD/SPACE or Xbox controller works too.

(Debug) [Q] to Return To Title
(Debug) [R] to Start From Last Checkpoint
(Debug) [ [ ] ] to Skip
Install instructions
For Windows neko build, please double click LD40.exe after unzipping.